Max's
Pet Connection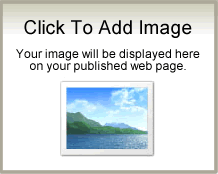 Who Is MPC?
We are a 501(c) (3) non profit small dog rescue that was founded by Maxine Hirsch in 2004. On a visit to a local animal shelter to adopt a dog, Maxine was devastated to find out the shocking truth about the number of dogs that were being euthanized every day in shelters across the U. S. She left the shelter with not one but three dogs and a decision to do her part to help save cannine lives. What began that day with just her and a few homeless dogs has grown to become an organization of 15 - 20 volunteers and sometimes 25- 30 dogs in rescue and a tireless effort to find homes for our furry four legged little friends.




What We Do



Max's Pet Connection rescues, rehabilates, and rehomes abandoned, neglected, abused, and surrendered small dog breeds and mixes. The dogs that come into our rescue come from a variety of situations. We pull dogs from high kill shelters in Florida and Georgia. We take in dogs from owners who are no longer able to care for them. And we rescue the stray and abandoned. We do not euthanize any animal to make room to bring in more dogs.

When a dog comes into rescue, it is taken to our veterinarian
for a thorough health check and treated for any outstanding
issues. This includes but is not limited to vaccinations, spay/
neuter, heartworm testing and treatment, if needed, fecal exam,
flea and tick treatment, and microchipping. They are bathed
and groomed as needed on a regular basis.

Due to the circumstances that some of our dogs have been through, we often have dogs who may have some behavioral and emotional issues. We work with them while they are in rescue to rehabilitate them as best we can. Any remaining pending issues are explained to potential adopters so they can make an informed choice when adopting from us. We do not take in dogs with known aggressive issues. Most of our dogs simply did not have someone take the time to train or teach them acceptable behavior. These issues are most often resolved with a little bit of time, patience, and love. Our goal is to help each dog in rescue to be a happy, well adjusted dog with a greater adoption potential.