Max's
Pet Connection
Max's Pet Connection is a 501(c)(3) non-profit small dog rescue located in central Florida. We are a no kill rescue dedicated to saving the lives of small pure breeds and mixes. Our goal is finding forever, loving homes for unwanted dogs and we are committed to a 100% spay/neuter policy.
Max's Pet Connection
Box 2392
Umatilla, Fl 32784

​352-347-7992
352-669-2855
352-575-1959


Welcome to Max's Pet Connection. Please feel free to contact us and offer any suggestions or comments. We always welcome new ideas to help save our furry friends. Sign our guest book and leave your comments about how we're doing and be sure to look at our adorable adoptables.
We are now temporarily having adoptions just at the Lady Lake PetSmart store until the weather cools down. Same times. 10am to 2 pm.
​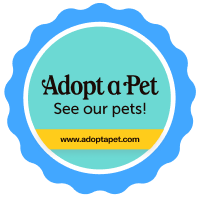 maxlhirsch@comcast.net
mrcamoman@centurylink.net​